Another venerable tradition dumped in the wastebasket of history. Now the NYT
reports
that Frenchwomen are turning all modest, and
not
going topless at the beach:
Coralie Kosiada, 23, has never gone topless on a public beach, and doesn't plan to. "Honestly, I don't really like women who show their breasts," she said, pursing her lips and recoiling slightly. "There are not that many nice-looking breasts, so why display them? And it's a generational question. Mostly 50-year-old women do it. It's kind of passé."
Tant pis
for the straight boys. But fortunately, French
men
are still going topless despite the shifting winds of fashion. Voici: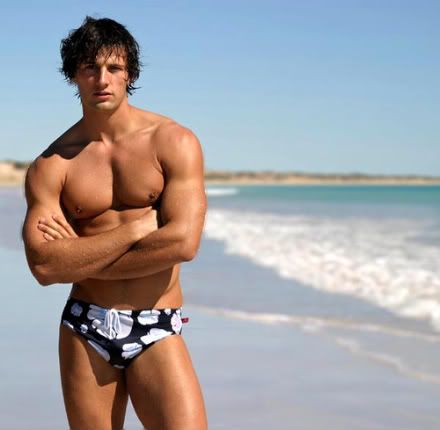 Approuvez-vous ?