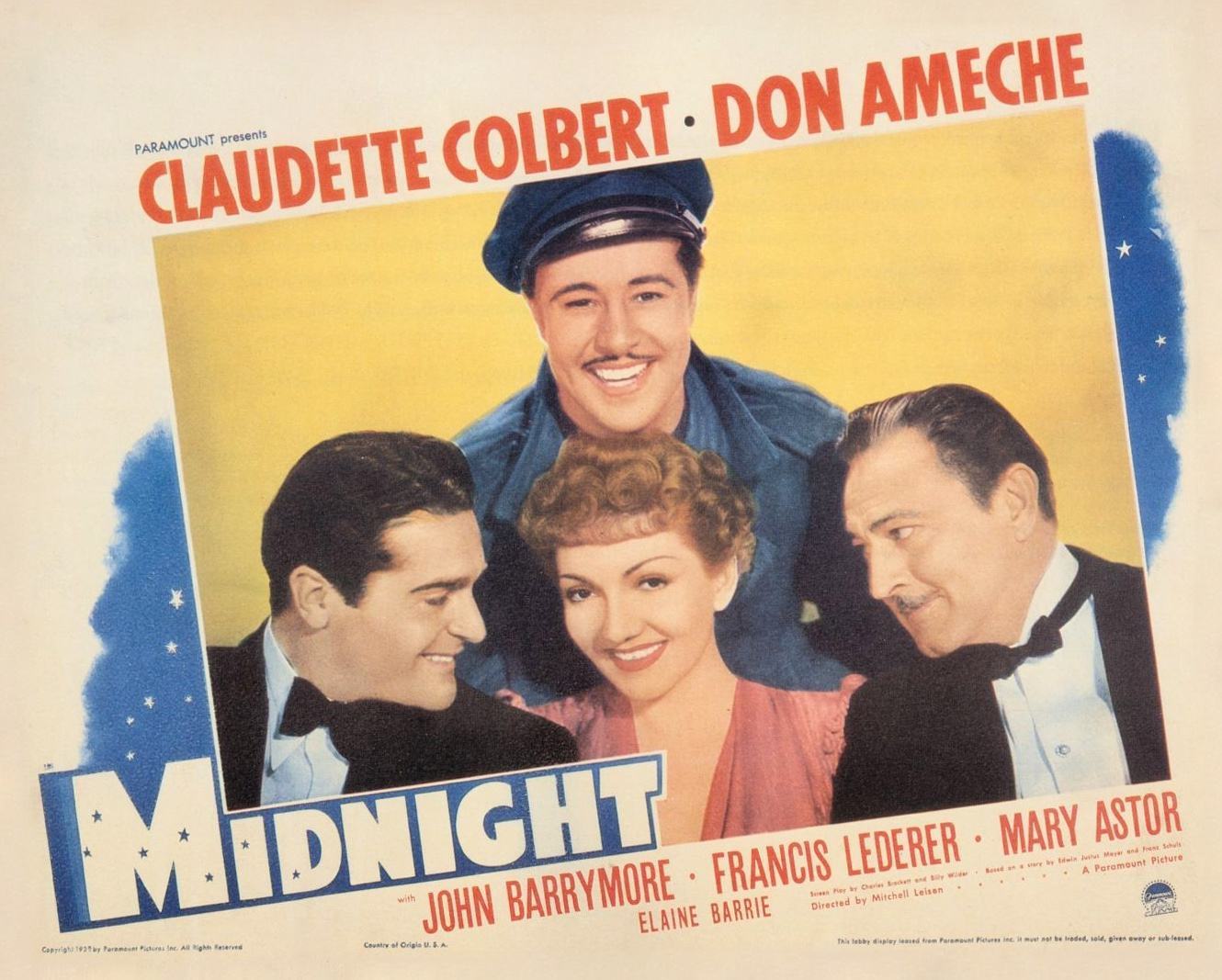 Johnny strokes his Mojo while Steve reviews one of your Head Trucker's faves:
The comedy is light, breezy and definitely screwball as gold digger Claudette Colbert gets stranded in Paris with nothing but an empty purse, an evening gown and a plan to snag a rich husband in Mitchell Leisen's Midnight (1939). Based on a screenplay by Charles Brackett and Billy Wilder, this zany comedy also stars a delightful Don Ameche as an erstwhile cab driver in love with Claudette, John Barrymore as a jilted husband who uses her to get his wife back, played by Mary Astor and Rex O'Malley as the fussy Gay extra man with all the best lines. The epitome of the "Sophisticated Comedy," Midnight is simply too good to miss.

More MIDNIGHT Trivia:

- Mary Astor was pregnant throughout the shooting. Had to keep putting her behind furniture.
- John Barrymore took Astor's virginity when she was sixteen. She hadn't seen him since. No sparks.
- Barrymore had to rely on cue cards to get through. Still stole every scene.
- Colbert's right profile was called the "other side of the moon". She never let it be photographed.
- Mitchell Leisen: Gay director. Always put one or more gay characters in his films. MIDNIGHT: Rex O'Malley.
- Gossip columnist Hedda Hopper has a brief role as a ditsy socialite with a gay boyfriend.
- Billy Wilder escaped the Nazis; was a taxi dancer on the Riviera before going to to Hollywood.
- Billy Wilder started directing because he felt Leisen meddled too much with the screenplays.
BTW, that Don Ameche was a studball when he was young . . . I could sure get into that. Woof.