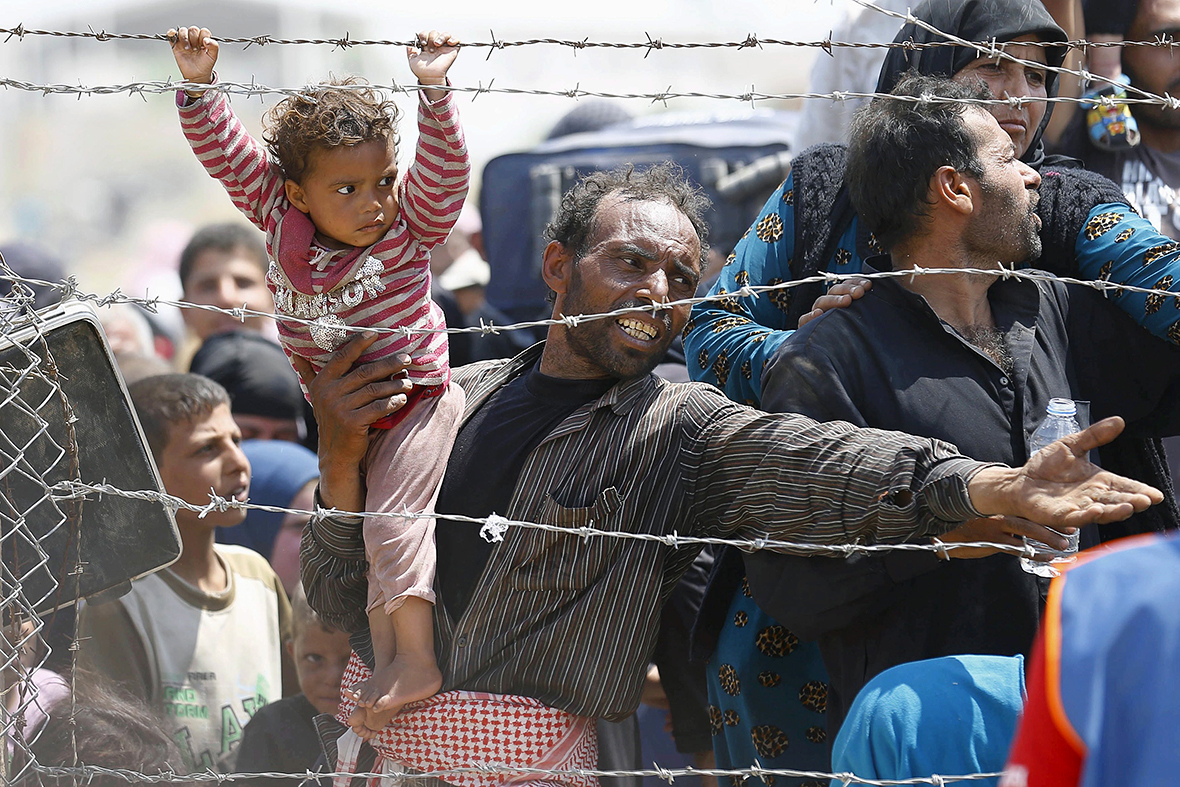 A Syrian refugee fleeing Isis fighters in Tal Abyad holds onto his daughter as he waits to cross into Turkey at Akcakale border gate, on June 15, 2015. (International Business Times, July 10, 2015)
Well, what to do about it? Before you answer, consider two families, two stories:
1.
Welcome to Canada
2.
Welcome to Texas
Today's text, Deuteronomy 10:16-19:
16 Circumcise therefore the foreskin of your heart, and be no more stiffnecked.
17 For the

Lord

your God is God of gods, and Lord of lords, a great God, a mighty, and a terrible, which regardeth not persons, nor taketh reward:
18 He doth execute the judgment of the fatherless and widow, and loveth the stranger, in giving him food and raiment.
19 Love ye therefore the stranger: for ye were strangers in the land of Egypt.
Cf.
Matthew 25:31-46
.