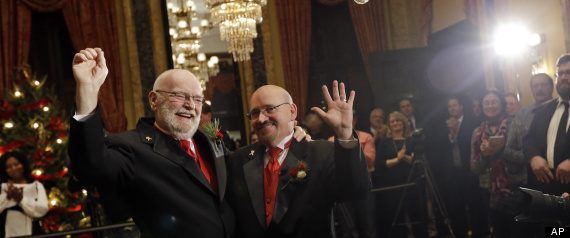 Now Maryland joins the ranks of states permitting same-sex marriage, and the first one below the Mason-Dixon Line. Once again,
gay couples were lined up
at courthouses and city halls at the stroke of midnight to tie the knot, like Jim Scales and Bill Tasker of Baltimore, together for 35 years:
A sweet way to begin the new year. See more couples' weddings in the photo gallery
here
.